Associate Professor Emerita, Gender, Women & Sexuality Studies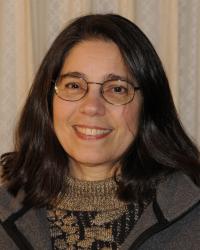 Biography
Ph.D., Psychology, Fordham University, New York, 1979
M.A., Psychology, University of Puerto Rico, 1971
B.A., Psychology, University of Puerto Rico, 1968
Dr. Angela Ginorio is an Emerita associate professor in GWSS, and adjunct associate professor in the Departments of Psychology and American Ethnic Studies at the University of Washington-Seattle. She teaches courses on "Women and Science," "Issues for ethnic minorities and women in science and engineering" and "Women and Violence."She developed and directed the Rural Girls in Science Program that operated out of the University of Washington from 1992-2006. She just finished work as P.I. of the Sloan Foundation funded Interdisciplinary Social Science Approaches to the Participation of Ethnic Minorities in STEM. Her scholarship focuses on ethnic minorities and women in STEM, access issues in education for Latino/as and first-generation college students, and violence against women. She is a fellow of the American Psychological Association.
Fellowships and Grants
Rural Girls in Science and Computer Summer Camp. Grant from Paul G. Allen Foundation, October 2000-May 2001.
Latinas in Education. Award from the American Association of University Women, October 1999-March 2001.
Rural Girls in Science and Computer Camp. Grant from Microsoft's Community Affairs, June-December 1999.