GWSS Alumni - Full-time lecturer University of Washington Tacoma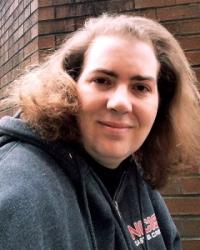 Biography
Ph.D., Feminist Studies, University of Washington, 2019
M.A., Interdisciplinary Arts and Sciences, University of Washington Tacoma, 2011
B.A., Interdisciplinary Studies, Central Washington University, 2009
Dissertation: Praxis in the Trenches: A self-study of feminist assessment of student learning in online education.
Tylir's reserach exams the intergral role of the instructor in the online learning environment towards engaging students in these spaces. Tylir has 8 years experience teaching in psychology, women's studies and interdisciplinary studies which is exemplified her desire to bridge disciplinary divides through feminist pedagogy. 
Students bring a wealth of experiential knowledge. Like ourselves, they enter our classrooms as individuals with lived experiences – experiences which may or may not match those they will find documented in textbooks or comparable to the students around them. Yet their experiences are critical to the learning environment and knowledge construction itself. I work to teach individuals how to present their lived experience in conversation with what is being taught in the class – either as support or critique – as a critical part of supporting inclusive and collaborative learning.
Students arrive in our classrooms with varying degrees of comfort and exposure to higher education. First-generation, international and non-traditional students often have differing educational needs which impact their educational experience, and providing an open, positive and supportive environment is something I am deeply committed to.  Students are a heterogeneous group of unique individuals. Diversity also is about recognizing there are different types of learners. Whether my course is face-to-face, hybrid or online, I always offer students numerous ways of access and assessment. My online courses are constructed using universal design for accessibility and ease of navigation. Assignments include short papers, traditional multiple choice quizzes, group projects and service learning outside of class. I use verbal, visual and auditory methods of teaching, which draw from both traditional sources – like textbooks – and new sources such as social media and blogs. Students should be encouraged to be responsible, active agents in their own learning and I have developed assignments which aid them in this process, such as the pre- and post-course reflections.
Education is an always evolving and dynamic process. Learning has to have meaning, teaching has to be reflexive and students need to be active participants in the experience. My pedagogic creed: May I help students gain the tools they need so that they may continue to seek new knowledge and greater understanding, and may I become a better teacher every day through my experiences with them.
UWT
TPSYCH202 Human Sexuality
TPSYCH400 Psychology of Women
TPSYCH349 Sexual Identities
TPYSCH431 Sexual Deviance
TPSYCH405 Body Image and the Psychology of Appreance
Central Washington University
IDS323 Dangerous Women
PSY483 Psychology of Gender
PSY101 Intro to Psychology